Products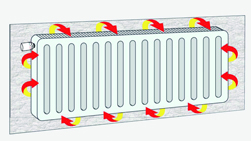 RADIATOR FOIL
(Ref: 145-025007-02)
Reflects 90% of the heat
Polyethylene foam covered with an aluminum foil
Resistant up to 80 ° C
• Size : 250 cm x 50 cm
• Color : Alu
• Packing : Four color Label
• Shipper : box 56 pcs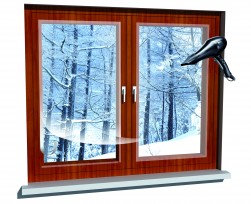 WINDOWS INSULATION KIT
(Ref: 185-051500-02)
Thermoretractable Plastic Film .
Forms a fin air layer that isolates on the same principe as a double glass.
Size: 5m x 1,5m + 20m double sided transparent tape.
Easy to place, discrete, solid.
Recovers 50% of heat losses.
Aplies to all types of frame.
Reduces the condensation on the simple glass.
• Size : 5 m x 1,5 m
• Color : transparent
• Packing : 4 colors printed box
• Shipper : 12 pcs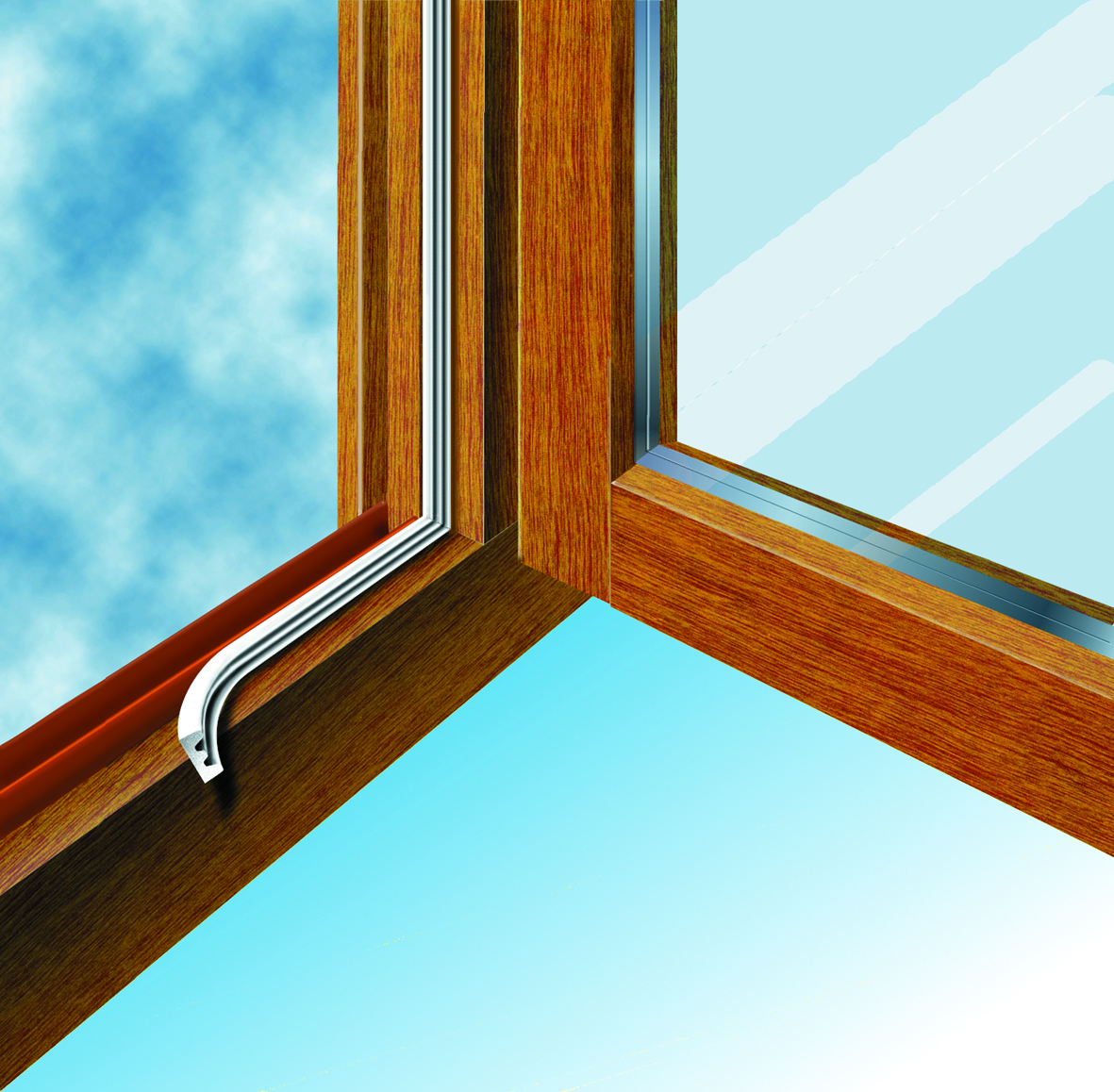 WINDOWS AND DOORS SEAL, E SHAPE
(Ref: 150-063201-02)
Adhesive Seal in EPDM
Universal Weatherstripping from 2 to 3,5mm
Weatherstripping for regular spaces
3 contact points ensuring a perfect seal
• Size : 6m (2x3m) / 18m (6x3m)
• Color : White / Brown
• Packing : 4 colors printed box
• Shipper : 6 pcs / 3 pcs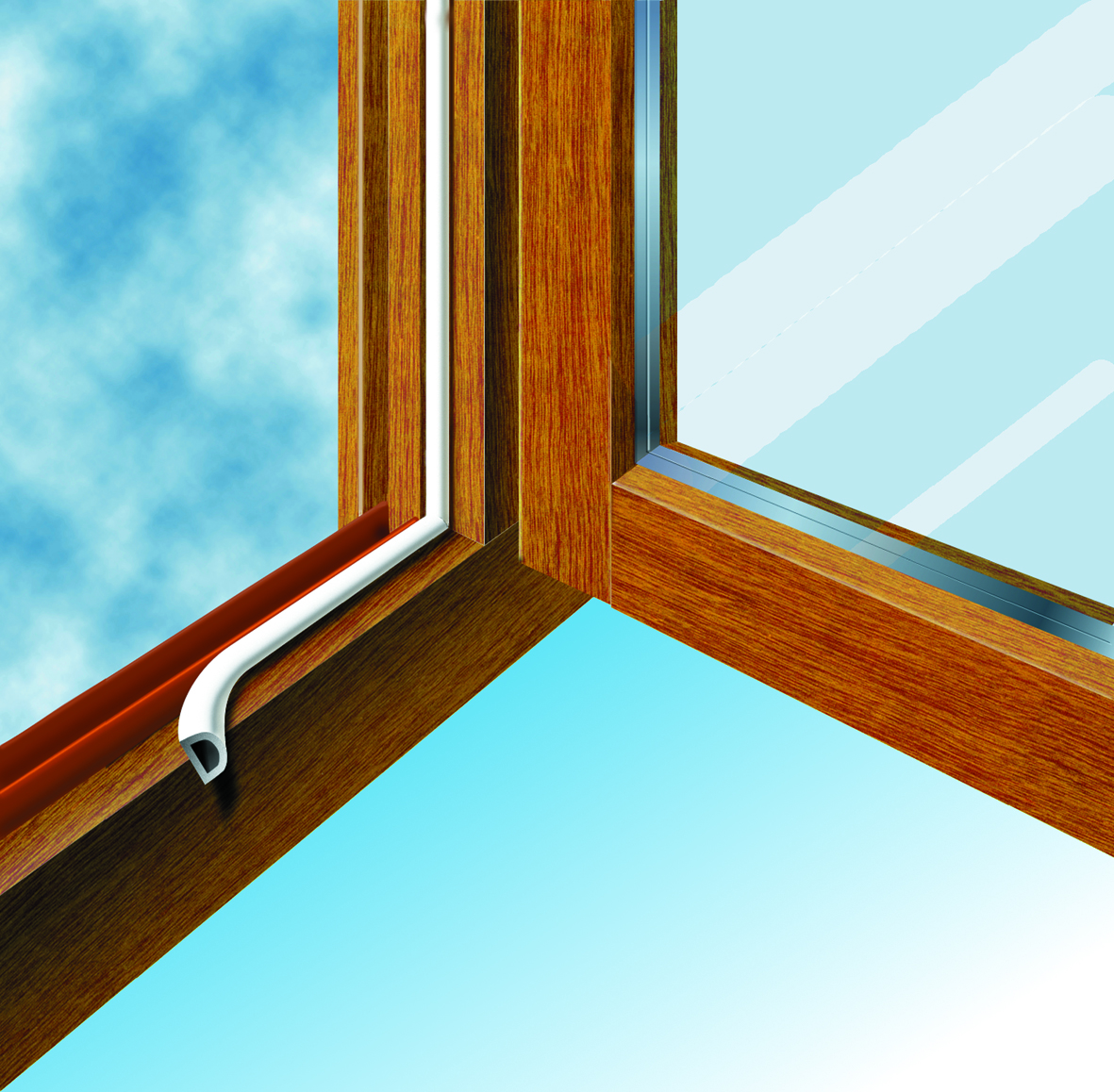 WINDOWS AND DOORS SEAL,D SHAPE
(Ref: 151-064201-02)
Adhesive Seal in EPDM
Universal Weatherstripping from 2 to 4,5mm
Weatherstripping for irregular spaces
One point of contact
The ovoid shape compensates the irregularities of the space between the frame and the sash
• Size : 6m (2x3m) / 18m (6x3m)
• Color : White / Brown
• Packing : 4 colors printed box
• Shipper : 6 pcs / 3 pcs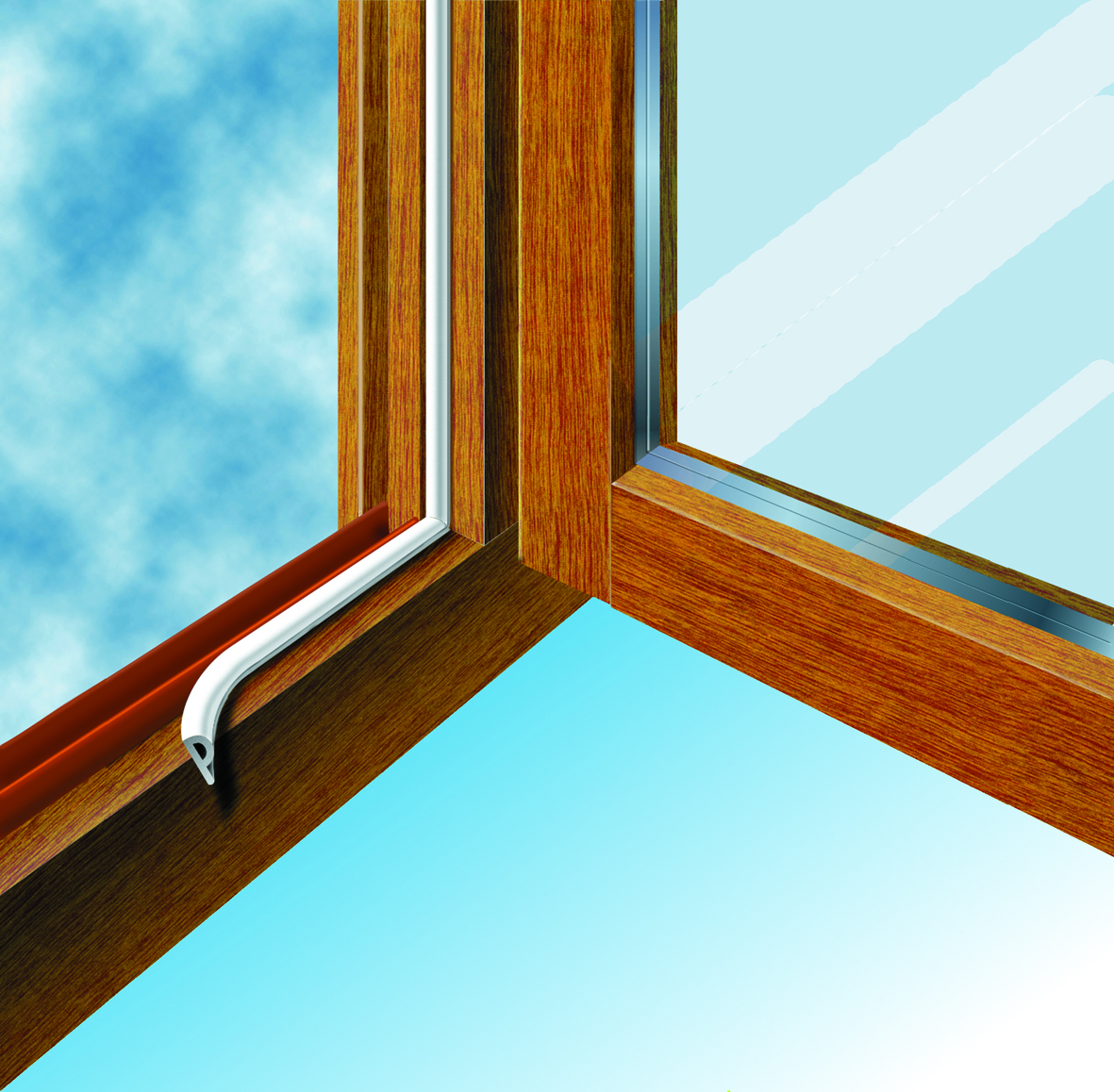 WINDOWS AND DOORS SEAL, P SHAPE
(Ref: 152-064201-02)
Adhesive Seal in EPDM
Universal weatherstripping from 2,5 to 4mm
Weatherstripping for irregular spaces
The commitment between the fulfillment of the regular spaces and two contact points allows a superior seal
• Size : 6m (2x3m) / 18m (6x3m)
• Color : White / Brown
• Packing : 4 colors printed box
• Shipper : 6 pcs / 3 pcs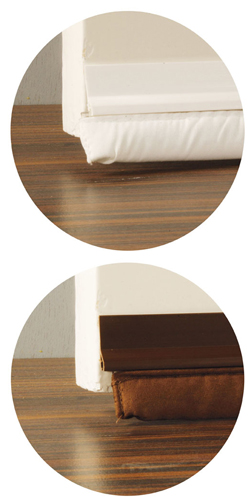 SELF-ADHESIVE DOOR SEAL WITH AN EXCLUDER
(Ref: 108-010001-)
Self-adhesive PVC door, seal made in cloth filled with PU Foam
Made with a high-quality double-sided PE adhesive foam tape, 1 mm thick
Can be used on doors with uneven surface
• Size :100cm
• Color : White / Brown
• Packing : polybag + header
• Shipper : 12 pcs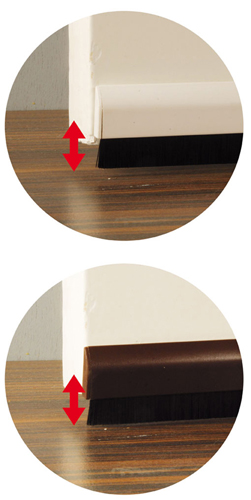 SELF-ADHESIVE ALUMINUM DOOR SEAL WITH A FLEXIBLE BRUSH
(Ref: 112-010001-)
Self-adhesive Aluminum door seal with a flexible brush
Made with a high-quality double-sided PE adhesive foam tape, 1 mm thick
Can be used on doors with uneven surface
Material Aluminium (Can be cut)
• Size :100cm
• Color : White / Brown
• Packing : polybag + header
• Shipper : 12 pcs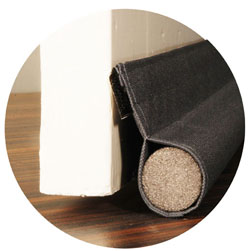 PE FOAM + CLOTH DOOR SEAL
(Ref: 118-003807-)
Material: Polyethylene foam roll coated with high-quality sewed polyester Oxford cloth
The hook and loop fixture allows you to fix it and to take it away as many times you want
• Size :93 cm Ø 3 cm
• Color : Grey
• Packing :polybag + insert
• Shipper : 12 pcs